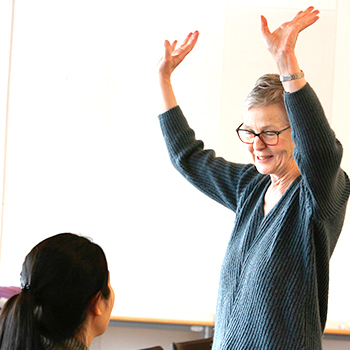 Mette Borg

Dramaturg, regissör, Mag. Art.
Mette Borg is an educated dramaturg and theater historian. Since this year, she has been a teacher at The National
READ MORE
School of Performing Arts in Copenhagen for 30 years and has inspired and guided some of the country's greatest actors. She has also been teaching opera history and character analysis at the Opera Academy for many years. Furthermore, she actively works as a director and recently, she had great success with the production of a play about Clara and Robert Schumann, with script written by the Danish composer Karl Aage Rasmussen. When she is not teaching or directing, she works as an advisor for many singers and actors who seek her guidance in understanding a role and the material they are working on. Moreover, she holds lectures and writes articles for theater programs, journals, and books. She has published the book: "Herman Bang – Theatrical view and method". Ever since the beginning of Nordic Song Festival in 2014, Mette has inspired many, both participants and audience with her enchanting lectures.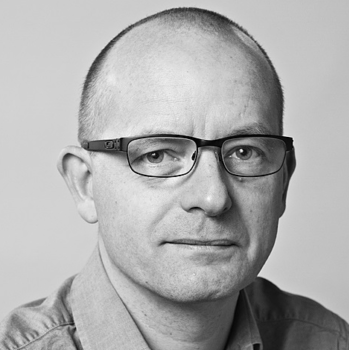 Are BREAN
RESEArcher, editor, associate professor Norwegian academy of music

READ MORE
som för nyligen lanserade Are Breans 'Hjerne og Musikk'. Det är viktigt att få en vetenskaplig vinkel på musik och sång, och därför inviteras varje år en nordisk erkänd forskare till festivalen för att hålla ett längre föredrag.
Gunilla Flinck
PIanist och Radio-jounalist på p2

READ MORE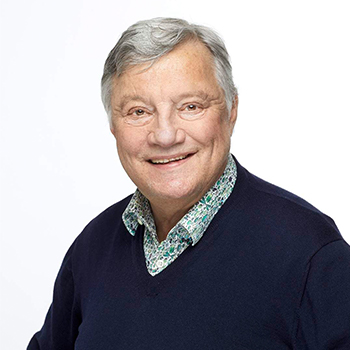 Hans Josefsson

Opera Singer, actor And entertainer
READ MORE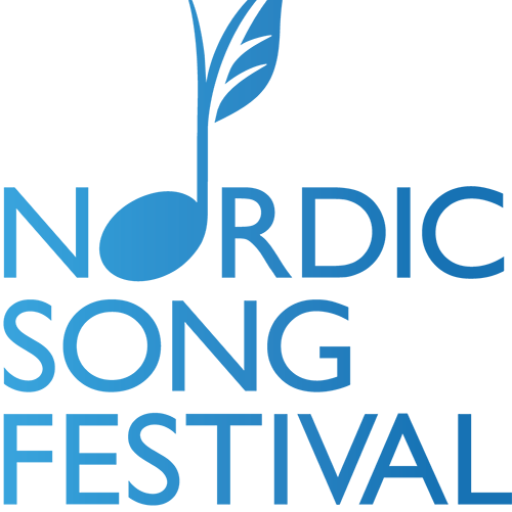 READ MORE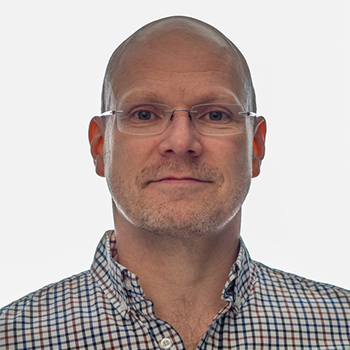 Gisle Kverndokk

Composer of the year
Gisle Kverndokk studied composition at Norwegian Academy of Music and at The Juilliard School in New York.
READ MORE
Together with the librettist Øystein Wiik, he has written several musicals and operas which have been produced in Norway, Germany, Austria and US. Their musical "Martin L." (2008) was nominated for the Nordic Council Music Prize. Together with the librettist, Ivar Tindberg,
Kverndokk has written several operas. Among these is the radio opera "Bokken Lasson – Sensible Progress", which won Prix Italia 2000. Their musical "Ruth Maier" (2015) was played in New York and Washinton DC. The children's opera "Purriot and the lost bronze horse", libretto by Bjørn Rørvikpremiered at the Norwegian Opera and Ballet in May 2018 and won the Critics Award for music the same year. Kverndokk has worked with all the great orchestras in Norway, and in 2000 he won composer of the year of Trondheim Orchestra. in 1992 he won the Juilliard Composers Competition, and in 1993 he won the first prize for composers under 30 years of age at Paris ROSTRUM. "Symphonic dances" written for Stavanger Symphony Orchestra was released by SSO Recordings in 2018 and was nominated for the Spellemann- and Grammy award. Gisle Kverndokk won "Author of the year" at the Norwegian Music Publishing Prize 2019 (Musikkforleggerprisen). We are very proud to present Gisle Kverndokk as this year's composer at Nordic Song Festival 2020 and in 2021 in Trollhättan!