Friends of Nordic Song Festival
Nordic Song Festival Friends
The Nordic song has many friends, such as the Nordic Song Festival Ideal Society, you who want to support the Nordic song can enjoy exclusive benefits, specially designed for NSF Friends. As a member of the Nordic Song Festival Friendship, you support your business and become an ambassador for a cultural heritage for the Nordic composers and artists.
The Nordic Song Festival Friends Association's most important mission is to spread knowledge about the exciting artistic education activities conducted in the spirit of the festival.
We hope you want to be one of our friends!
Sign up as a member and become an ambassador to the Nordic Song Festival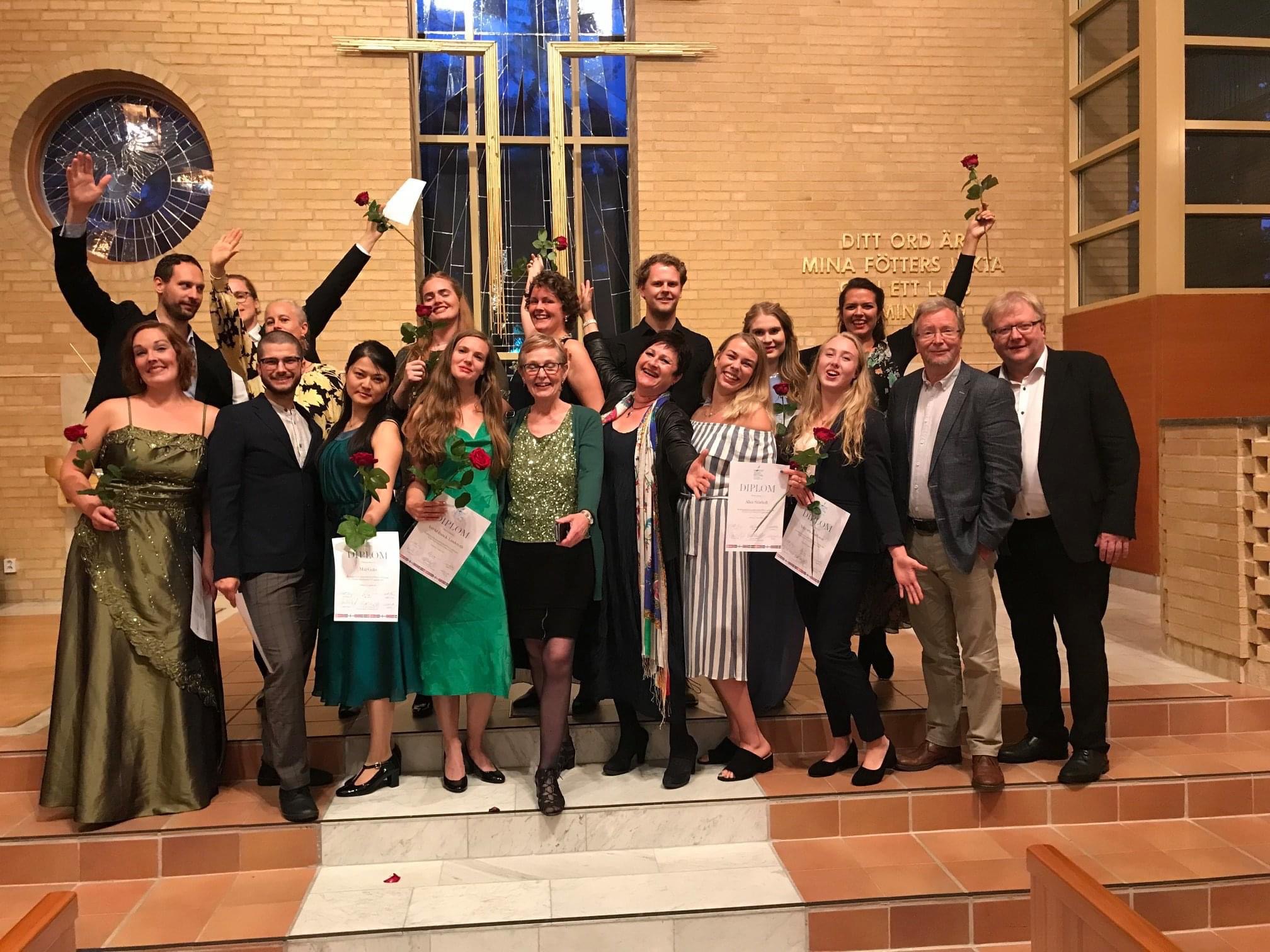 25% discount on concert tickets, reserved places (if desired) at some of the summer concerts. VIP mingel together with the artists and students at the master's courses. Free admission at the student concerts. Participate for free at lectures and master courses. Annual fee: 250 SEK per person 400 SEK family/2 pers.
Benefits for companies
Companies that wish to be featured during the Nordic Song Festival receive: 2 free tickets for two optional concerts and discounted tickets for any event. additional staff. Company members and donors are also visible (by agreement) on the website and in the application leaflet. For more information about company membership or sponsorship, contact chairman Gitta-Maria Sjöberg
As a VIP member, you get free entrance to all concerts, lectures, master classes and mingles with artists after summer concerts. In addition, you support NSF's business and become a VIP ambassador for the Nordic Song Festival VIP member 950 SEK.