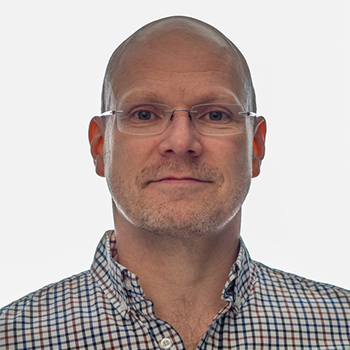 Gisle Kverndokk

Composer of the year
Gisle Kverndokk studied composition at Norwegian Academy of Music and at The Juilliard School in New York.
READ MORE
Tillsammans med librettisten Øystein Wiik har han skrivit ett antal musikaler och operor, producerade i Norge, Tyskland, Österrike och USA. Deras musikal "Martin L." (2008) nominerades till Nordiska rådets musikpris. Med librettisten Ivar Tindberg har Kverndokk komponerat flera operor, däribland radioopera "Bokken Lasson – förnuftig framgång" som vann Prix Italia 2000. Deras musikal "Ruth Maier" (2015) har producerats i New York och Washington DC. Barneoperan "Purriot och den förlorade bronshästen", med libretto av Bjørn Rørvik, hade premiär vid Den Norske Opera og Ballett i maj 2018 och vann samma år kritikerpriset för musik. Kverndokk har samarbetat med alla de stora orkestrarna i Norge, och 2000 var han årets kompositör vid Trondheim symfoniorkester. 1992 vann han The Juilliard Composers Competition och 1993 första priset för kompositörer under 30 år vid Paris ROSTRUM. "Symphonic dances", skriven för Stavanger Symphony Orchestra, släpptes av SSO Recordings 2018 och nominerades till Spellemann- og Grammyprisen. Gisle Kverndokk vann priset "Årets författare" vid Den Norske Musikkforleggerprisen 2019. Vi är mycket stolta över att kunna bjuda in Gisle Kverndokk som årets kompositör på Nordic Song Festival 2020 och 2021 till Trollhättan!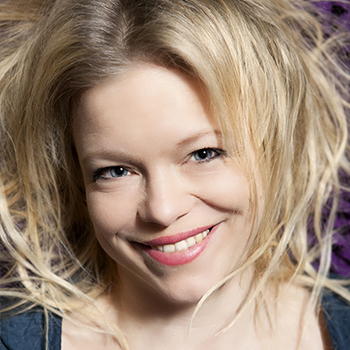 EIR INDERHAUG

SINGER
Eir Inderhaug has established herself as one of the leading Norwegian singers and distinguishes herself on opera stages around Europe.
READ MORE
Sin utbildning har hon från Rogaland Musikkonservatorium, Det Kongelige Operaakademi i København och solistklassen vid Det Kongelige Danske Musikkonservatorium.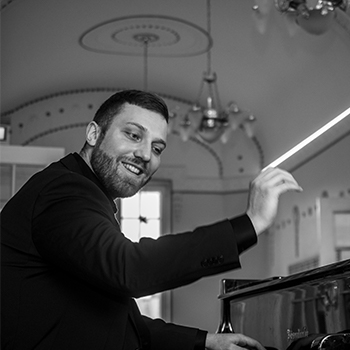 Bernhard Greter
pianist
Bernhard Greter is a Swedish/German freelance répétiteur and pianist based in Oslo, currently working for major and smaller Opera houses in Scandinavia,
READ MORE
including the Norwegian National Opera & Ballet in Oslo and Göteborgsoperan in Gothenburg. In addition Greter is frequently coaching singers, playing in masterclasses, competitions and playing concerts in Norway, Sweden and Denmark. In 2019 Greter performed at Olavdagene, Nordic Masterclass, Nordic Song Festival, Queen Sonja International Music Competition and at numerous other occasions. Greter holds a Bachelor degree from Edsbergs Manor – Professor Mats Widlund and an Opera Répétiteur Master from the Norwegian Academy of Music in Oslo – Professor Tore Dingstad.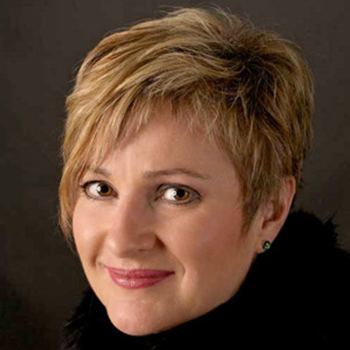 Gitta-Maria Sjöberg

soprano
Gitta-Maria Sjöberg is a Danish/Swedish opera singer with the stages of the world as her workplace.
READ MORE
She is also a vocal coach and the creative director of Nordic Song Festival. The soprano Gitta-Maria Sjöberg was born and raised in Trollhättan and today she lives in Elsinore, Denmark after having worked 26 years as an opera soloist at The Royal Theater in Copenhagen. With her great vocal artistry, she has been an acclaimed guest soloist in many parts of the world, both in opera houses and in concert halls. She is even a sought-after vocal coach at various masterclasses at festivals and in music schools.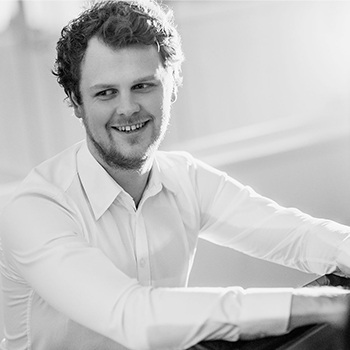 Jacob Lidåkra

Piano
Jacob Lidåkra had his debut in November 2016 at Musikverein in Vienna together with Barytone Kristian Lindroos
READ MORE
framträtt på diverse festivaler i Sverige och utomlands. Han är även återkommande artist och stipendiat på festivalen The International Holland Music Sessions och har blivit inbjuden att spela ett flertal scener runtom i hela Nederländerna. Han har vunnit 2:a pris samt pris för bästa nutida stycke i Stockholm International Music Competition 2012, 2:a pris i Ljunggrenska tävlingen 2016 och var ensam vinnare av Yamahas stipendietävling i Finland 2017. Han har utöver sin solistkarriär under mer än tolv års tid även arbetat intensivt med sångare och studerat lied-duo för bland andra Martin Katz, Ralf Gothóni och Anne-Sofie von Otter, samt deltog i Nordisk Sångfestival 2018 och 2019. Detta har lett till många konserter i Norden och Europa, samt att han, tillsammans med basen Markus Suihkonen, blivit finalister i Helsinki Lied Competition 2015. Under hösten 2019 var han engagerad som ackompanjatör för en konsertproduktion på Ystad Teater med de lovande unga sångarna från Malmö Operastudio. Jacob har en masterexamen från Sibelius-Akademin där han studerade för prof. emerita Liisa Pohjola, men har även haft lektioner för Dmitri Bashkirov, Angela Hewitt och Fabio Bidini samt varit student vid Lake Como International Piano Academy Summer School för Stanislav Ioudenitch och William Naboré. I augusti 2018 var Jacob i Portland, Oregon och deltog i Golandsky Institute:s sommarsymposium där han studerade The Taubman approach. Detta finns nästan exklusivt i USA och han är en av de få från Europa som studerar detta.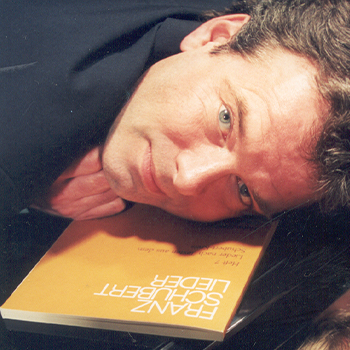 Olle Persson
Barytone
Olle Persson is a Swedish opera- and concert singer. He studied at the Royal College of Music in Stockholm,
READ MORE
and aside from the diploma as a soloist singer, he also has a diploma as a music teacher- and vocal coach from this school. He is one of the most distinguished interpreters of the Romantic German lied repertoire and has performed many roles in operas at Folkoperan. Beyond traditional opera roles and a multitude of barytone parts in oratorios and passions, he has had larger parts in newly composed works. He is a frequent guest singer on both radio and television and appears on several recordings. Persson is pedagogically active and teaches masterclasses regularly around the North.
Mats Jansson

piano
Mats Jansson has had and still has an extensive career as a soloist, chamber musician,
READ MORE
accompanist, and orchestral musician around Sweden, Europe, as well as US and Japan. He also teaches piano, chamber music and rehearsal studies.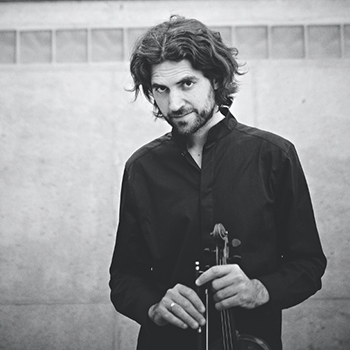 Gjermund Larsen

National Folk Musician
Gjermund Larsen is a Norwegian folk musician (violinist) and composer, known from his performances
READ MORE
in many orchestras and recordings. Larsen was educated at Ole Bull-Academy in Voss and studied Folk Music at the Norwegian Academy of Music in Oslo as well.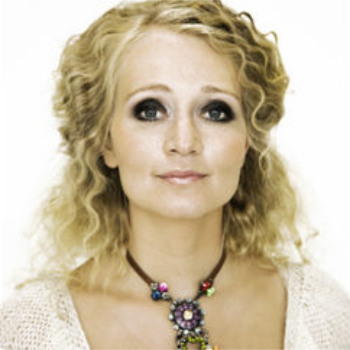 Runa Hestad-Jenssen

Soprano
Runa Hestad Jenssen's passion is the voice. She is an educated singer and vocal coach from Barratt Due Music Institute
READ MORE
and the Norwegian Academy of Music. She is a scholarship holder at Nord University and is working on her PhD "Vocal narratives" – the experience of vocal training with girls during puberty voice change. She also works as an active singer with a repertoire that spans from folk music to contemporary music.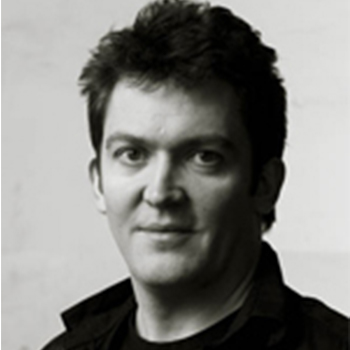 Trygve Brøske

piano & Pump Organ
Trygve Brøske is a Norwegian pianist and composer. He was a student to Henning Sommerro and has a varied range
READ MORE
of works as a composer. His interest in cabaret/revue has, among other things, resulted in compositions and arrangements to the musical "Gro" at Trøndelag Theater.