Welcome to
the Nordic Song Festival 2018
- 8 days filled with music and joy
in Hudiksvall, Söderhamn and Norrbo
CONCERTS • MASTER CLASS • LECTURES
June 29 to July 6, 2018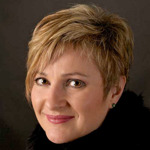 Now it's time for the fourth year of Nordic Song Festival and
I am proud to be able to present so many internationally known names among this year's performers, teachers and lecturers.
Read more in our broschyr
A warm welcome to the festival 2018 !
Gitta-Maria Sjöberg,
Artistic director and festival founder
Nordic Song Festival is open to students from all over the world. Teaching is the master course both with audiences and individual lessons without an audience.
Nordic Song Festival presents a wide range of Nordic music treasures. Every day you can enjoy a concert with our fantastic artists and our skilled Master Class students.
Every day at 10 am and 2 pm, you can listen to our exciting lectures or debates. Here you will meet inspiring speakers who talk about various topics, all related to singing and music.
Katarina Karnéus • Fredrik de Jounge • Mats JanssonGitta-Maria Sjöberg • Ann-Marie Backlund
• Helen Tanzborn
SOME OF OUR TEACHERS IN MASTER CLASS 2018
Matti Borg, international vocal coach, composer (DK) • Mats Jansson, international accompanist (SE) • Mette Borg, Statens Scenkunstskole, Operaakademiet (DK) • Gitta-Maria Sjöberg, international opera singer, soprano (DK) • Katarina Karnéus, mezzo sopran (SW) • Hans Gefors - Årets Tonsättare
Thanks to our generous sponsors, we can offer all visitors a festival of high international class.
Nordic Song Festival is supported by: